"EQ-WOOD"
EQ-WOOD QUALITY QUALIFICATIONS FOR THE EUROPEAN WOODWORKING AND FURNITURE INDUSTRY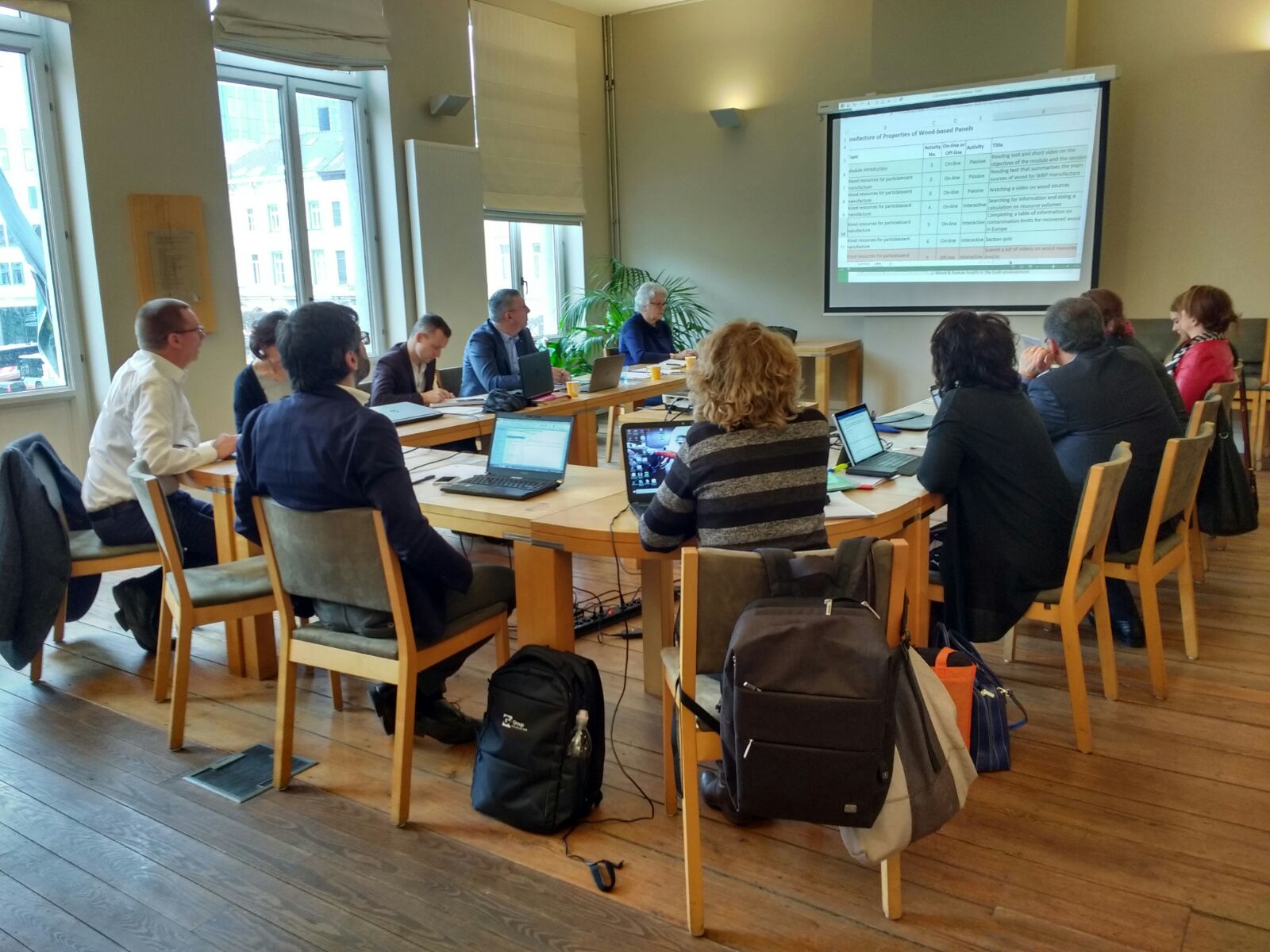 DESCRIPTION
The project EQ-WOOD tackles innovation capacity and competitiveness of EU wood and furniture industry by designing and delivering the curriculum of Innovation Advisor in the Wood and Furniture Industry. It helps managing innovation by merging green, digital and marketing skills, and provide learners with specific competences required by the sector evolution in Europe. The project builds on the comprehensive analysis of skills requirements already conducted by other sectoral projects (FUNES, WOODUAL, IM-FUTURE).
OBJECTIVES
map skills needs requirements associated to the industry innovation;
• design a new European qualification named "Innovation Advisor" to support wood and furniture SMEs to face existing challenges and opportunities;
• validate the concept of the proposed qualification through a substantial stakeholders' consultation exercise;
• design and develop innovative training methods and contents, as well as learning modules for continuing professional development (CPD) of adults already working in the industry and needing new competences oriented towards innovation (green economy, ICT, innovative marketing and customization approaches);
• test the new qualification and the CPD training supply on at least 120 learners, among 60 / 80 young people and 40 / 60 adult workers in at least 40 enterprises;
• experiment transnational mobility of teachers, trainers and learners and to learn from this experience to establish a basic mobility support structure across the countries involved;
• experiment the validation of learning outcomes from work experience;
• disseminate and promote project results at national and European level, within the sector but also as a reference for other industrial or services sectors;
• develop a body of know-how and organizational structure (Network) inspiring future sectoral qualification and training, as to support innovation and competitiveness of the EU woodworking and furniture industry.